Basic Gardening from Garden Maintenance London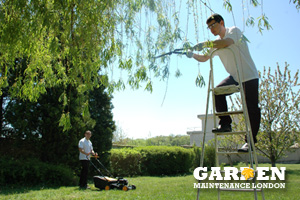 Starting a new garden sometimes seems impossible, but for us at Alyssa's Garden Maintenance London, every gardening task is a challenge we welcome open-heartedly.
First, we begin by analyzing the content of the soil to determine whether it needs fertilizing or not.
Then, we proceed with removing all weeds and spraying in order not to grow back again.
If there aren't any other land-related problems we are ready to plant whatever trees or flowers you require to create the garden of your dreams.
Please note that fertilization and weeding are services that need to be carried out repeatedly, depending on the quality of your land. Therefore we offer one-off, as well as regular visits to your property for best results.
For more information or a free price quotation, feel free to call us on 020 3404 5176.